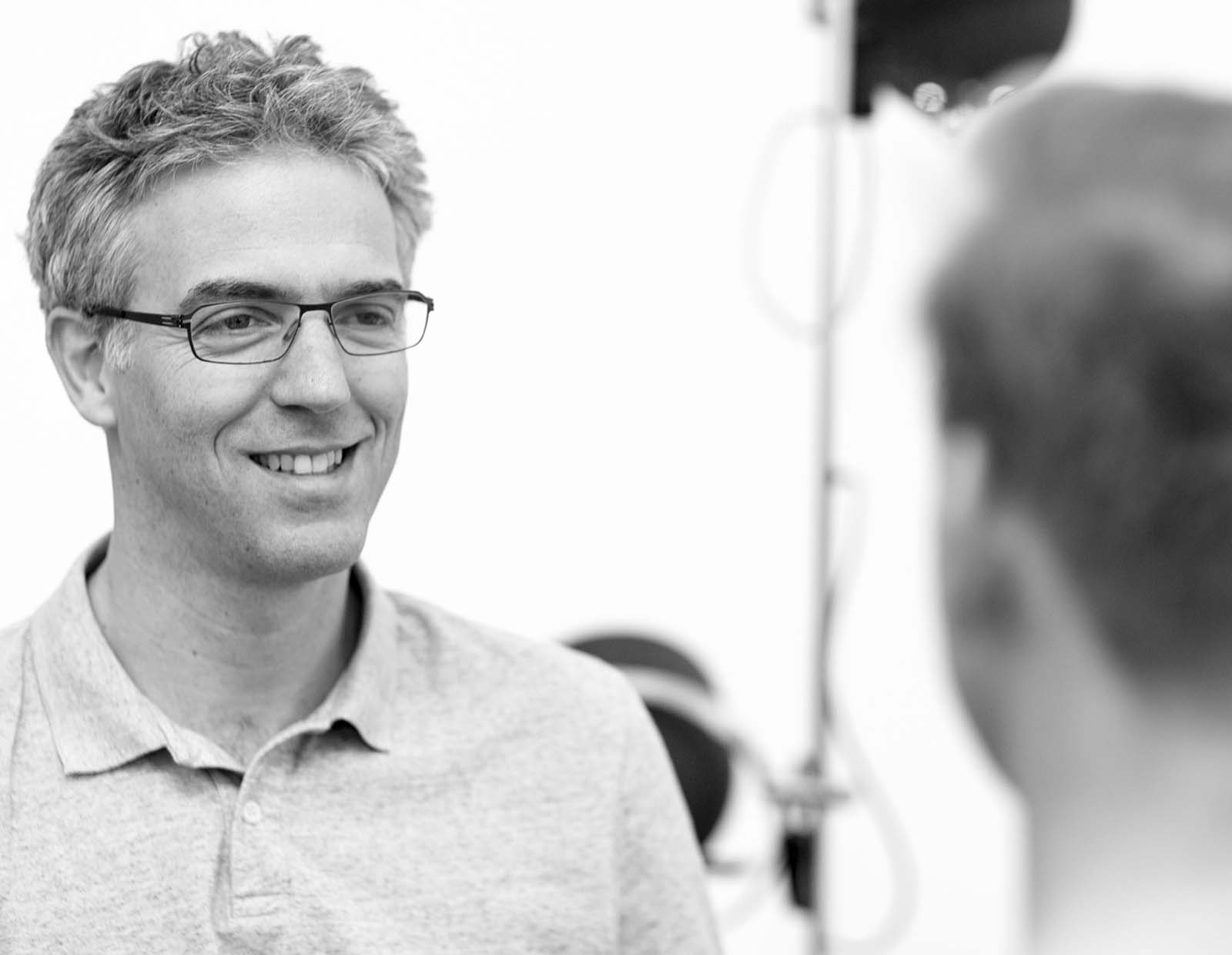 Couples Therapy in Berlin-Mitte or online
Couples Therapy in Berlin-Mitte or online
Do you want to save or impro­ve your rela­ti­onship? Does it feel like your rela­ti­onship is some­ti­mes like a war? Do you want to break up graceful­ly, for the sake of your child­ren, for exam­p­le? What will your child­ren learn from you about how you are deal­ing with a con­flict situa­ti­on? What will your child­ren say about you when they look back on their child­hood later?
Thogether to a better relationship
Cou­ples typi­cal­ly seek out the­ra­py when they encoun­ter dif­fi­cul­ties in mana­ging their rela­ti­onship pro­blems on their own. This may be due to the emer­gence of new con­flicts or exis­ting ones that per­sist for a pro­lon­ged peri­od of time. In many cases, com­mu­ni­ca­ti­on bet­ween part­ners may beco­me dis­rupt­ed, making it chal­len­ging for them to open­ly address their needs and desi­res wit­hout trig­ge­ring an argument.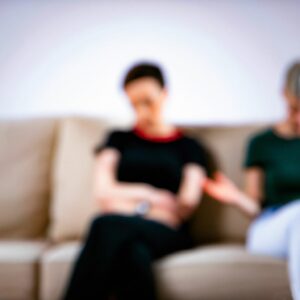 Most cou­ples come to cou­ples the­ra­py with the goal of impro­ving or saving their rela­ti­onship. Some also want to find out how and if they should con­ti­nue tog­e­ther at all. Also for cou­ples in sepa­ra­ti­on, sup­port­i­ve accom­p­animent can be very hel­pful, e.g. if life remains con­nec­ted due to shared child­ren or other circumstances.
Process of a couple therapy
Cou­ples the­ra­py is very indi­vi­du­al and adapts to the needs of the peo­p­le invol­ved. Howe­ver, the­re are cer­tain aspects and approa­ches that show up again and again and are important cor­ner­sto­nes of cou­ples therapy.
Nonviolent communication
Befo­re tal­king about pro­blems in the part­ner­ship, it is important that the way of com­mu­ni­ca­ti­on does not lead to the aggrava­ti­on of the pro­blems. Often the suf­fe­ring in the rela­ti­onship is auto­ma­ti­cal­ly attri­bu­ted to the part­ner. Things are said that are per­cei­ved as an attack and trig­ger con­flicts wit­hout the actu­al pro­blem being reco­gni­zed. Only when the­se often uncon­scious attacks are stop­ped, the­re is room for mutu­al under­stan­ding and con­s­truc­ti­ve solu­ti­ons. That is why it is important for suc­cessful cou­ple the­ra­py to learn non-vio­lent communication.
Non­vio­lence in this con­text refers main­ly to ver­bal vio­lence. The first step towards non­vio­lent com­mu­ni­ca­ti­on is a meta­pho­ri­cal "ceas­e­fi­re". In con­flic­tu­al part­ner­ships, state­ments such as, "You are com­ple­te­ly inca­pa­ble of accep­ting cri­ti­cism — that cer­tain­ly has to do with how you were trea­ted in your child­hood!" often occur. Non­vio­lent com­mu­ni­ca­ti­on might ins­tead look like this, "When I express cri­ti­cism, I feel that it makes you direct­ly angry. I wish I could express cri­ti­cism wit­hout us fight­ing about it right away." By refer­ring state­ments to yours­elf and not to your part­ner, you avo­id attacks and crea­te space for open conversations.
In addi­ti­on to the nega­ti­ve exam­p­le abo­ve, cou­ples often ask pro­vo­ca­ti­ve lea­ding ques­ti­ons and use words like "never" and "always." The­se ver­bal incen­dia­ries often uncon­scious­ly creep into one's use of lan­guage and one can learn to redu­ce this.
The rule of 3
Peo­p­le often tend to pre­sent their own point of view as the indis­pu­ta­ble truth. When two peo­p­le have dif­fe­rent opi­ni­ons and each accepts only his or her truth, con­flicts are ine­vi­ta­ble. This can lead to har­dening of the posi­ti­ons and make rappro­che­ment more dif­fi­cult. Howe­ver, a simp­le com­mu­ni­ca­ti­on trick can help to loo­sen the­se fronts again: the rule of 3. This is a kind of gui­de­line for tal­king about one's own fee­lings and sen­si­ti­vi­ties in a non-vio­lent way. In prac­ti­cal terms, this means asking yours­elf three questions:
What do I perceive?

How does it affect me?

What do I wish for?
By ans­we­ring the­se three ques­ti­ons, you can bet­ter express what you actual­ly want to say to your coun­ter­part. The way the ques­ti­ons are posed also results in I‑statements ins­tead of you-state­ments. As a result, per­so­nal points of view no lon­ger sound immo­va­ble and wis­hes are no lon­ger packa­ged as accu­sa­ti­ons or asser­ti­ons. This avo­ids escala­ti­ons and crea­tes the basis for mutu­al under­stan­ding. Basi­cal­ly, the goal is to app­ly the The rule of 3 out­side of cou­ples the­ra­py as well, in order to be able to speak con­s­truc­tively with each other in ever­y­day life as well.
Meeting in a safe space
In the usu­al living envi­ron­ment of cou­ples, for exam­p­le, lack of time and con­stant escala­ti­ons can pre­vent part­ners from com­mu­ni­ca­ting important views, fee­lings and pro­blems with each other. As a result, nega­ti­ve fee­lings can accu­mu­la­te and assump­ti­ons and pro­jec­tions about the part­ner can ari­se. In order to resol­ve this dyna­mic, the the­ra­py situa­ti­on alo­ne can be of gre­at help in many cases. Here, an oppor­tu­ni­ty for media­ti­on ari­ses that is usual­ly miss­ing in ever­y­day inter­ac­tion. This not only crea­tes a safe space for cou­ple dis­cus­sions, but also sup­ports the fact that what is said can actual­ly be absor­bed by the partner.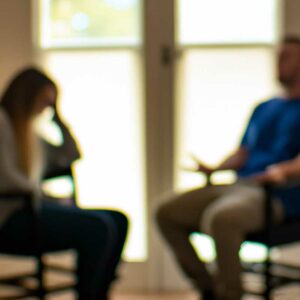 Cou­ples the­ra­py is about get­ting to know the other part­ner bet­ter, as well as explo­ring the dyna­mics of the rela­ti­onship. Thus, the pri­ma­ry goal is to faci­li­ta­te an honest con­ver­sa­ti­on in which per­so­nal needs can be addres­sed open­ly. State­ments can be direc­ted first to the the­ra­pist or direct­ly to the part­ner, both are possible.
Being the­re and being able to lis­ten when the part­ner is working with the the­ra­pist allows important insights that are other­wi­se hard­ly pos­si­ble in this form. Often, for exam­p­le, the reac­tion to cer­tain beha­vi­ors has to do with long past expe­ri­en­ces. By lis­tening to your part­ner, you not only learn why a cer­tain beha­vi­or feels like pushing a "red but­ton" for him or her. It also allows you to bet­ter under­stand why cer­tain beha­vi­ors may push red but­tons for you.
Some­ti­mes, howe­ver, the­re are inhi­bi­ti­ons about addres­sing cer­tain things direct­ly in front of your part­ner, such as child­hood influen­ces or trau­ma­tic expe­ri­en­ces. In the­se cases, such issues can be spe­ci­fi­cal­ly dis­cus­sed in indi­vi­du­al ses­si­ons with the the­ra­pist. This takes away the fear of spea­king out and enables the the­ra­pist to inte­gra­te the topic accor­din­gly in sub­se­quent cou­ple ses­si­ons, if this is desi­red and mutual­ly agreed upon.
Recognizing patterns and movements in the relationship
In many dys­func­tion­al rela­ti­onships, both part­ners exhi­bit cer­tain pat­terns of beha­vi­or due to indi­vi­du­al coping mecha­nisms or avo­id­ance of cer­tain emo­ti­ons. For exam­p­le, anger can lead to a wil­ling­ness to enga­ge in con­flict, fear of being hurt can lead to con­flict aver­si­on, and nee­di­ness can lead to an increased need for clo­sen­ess. The­se so-cal­led move­ments deter­mi­ne how peo­p­le react in con­flict situa­tions — and this often does not hap­pen in the same way on both sides of the relationship.
This can lead to pro­blems, espe­ci­al­ly when two stron­gly expres­sed, con­tra­dic­to­ry impul­ses come tog­e­ther. If the part­ners do not under­stand each other's move­ments, they can­not react to them in a pur­po­seful way. For exam­p­le, if one part­ner beco­mes angry quick­ly and the other part­ner tends to with­draw in the event of con­flict, this dyna­mic beco­mes more and more ampli­fied. Wit­hout reco­gni­zing the cau­ses, the­se pat­terns of beha­vi­or can recur again and again. Cou­ples the­ra­py can help iden­ti­fy and under­stand the move­ments and resul­ting pat­terns in the relationship.
A meta-per­spec­ti­ve on the rela­ti­onship allows cer­tain beha­vi­ors and state­ments to no lon­ger be taken purely per­so­nal­ly. By under­stan­ding their own rela­ti­onship dyna­mics, cou­ples can work on them tog­e­ther ins­tead of working against each other.
Behavior in everyday life together
Ever­y­thing that is work­ed out in cou­ples the­ra­py should ulti­m­ate­ly result in an actu­al chan­ge in ever­y­day life tog­e­ther. Howe­ver, this will not hap­pen on its own, but will be a con­cre­te topic of dis­cus­sion in the the­ra­py ses­si­on. Within this frame­work, rules of con­duct and rou­ti­nes are agreed upon to make the rela­ti­onship more har­mo­nious again. Sin­ce most cou­ples expe­ri­ence all of this for the first time, the the­ra­pist sup­ports this neutrally.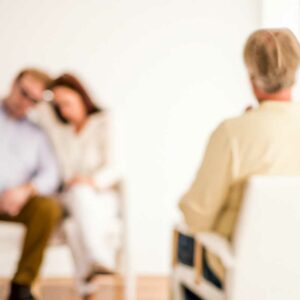 Often this pro­cess beg­ins with for­gi­ving, espe­ci­al­ly when the­re are spe­ci­fic wounds. If the­se wounds remain uns­po­ken or are not ack­now­led­ged by the part­ner, soo­ner or later they will again cau­se con­flicts among each other. Howe­ver, if they are spo­ken about and honest­ly for­gi­ven or at least heard, they will no lon­ger be a bur­den. Some­ti­mes it is important that exact­ly the right words are spo­ken to reco­gni­ze apo­lo­gies as honest and to be able to for­gi­ve injuries.
Change takes time
It is important to remem­ber that chan­ge takes time. Some­ti­mes cou­ples dis­cuss things that they would pre­fer to app­ly imme­dia­te­ly in their dai­ly lives. Howe­ver, it is important to give each other time and also give yours­elf time. Beha­ving pat­terns beco­me habits and are deep­ly roo­ted in emo­ti­ons and expe­ri­en­ces, which is why they can only be chan­ged slow­ly, bit by bit. The­r­e­fo­re, expec­ta­ti­ons of a quick solu­ti­on to com­mon pro­blems may need to be adjus­ted, and it requi­res a lot of pati­ence for ones­elf and one's part­ner. Pati­ence is one of the most important pil­lars of suc­cessful cou­ples therapy.
With the Lee­la The­ra­py, a kind of spi­ri­tual­ly ori­en­ted psy­cho­the­ra­py, the goal is to lea­ve the old pat­terns and iden­ti­fi­ca­ti­ons behind and to trans­form them.
With a com­bi­na­ti­on of hyp­no­the­ra­py accor­ding to Mil­ton H. Erick­son, mindful­ness trai­ning and the tea­chings of the Enne­agram, I offer cli­ents various opti­ons for tre­at­ment and sup­port (sel­ec­tion):
Reso­lu­ti­on of trau­ma­tic events through hyp­no­the­ra­peu­tic methods, such as work in child­hood, jour­ney into the past with pos­si­bi­li­ties of heal­ing through "chan­ge and support".
Trans­for­ma­ti­on of trau­ma and trau­ma­tic events.
Sup­port in coping with grief.
Hyp­no­the­ra­py inter­ven­ti­ons to meet peo­p­le from the past or pre­sent, to clo­se unfi­nis­hed or per­ma­nent­ly stressful con­nec­tions (Soul Connection).
Sup­port for self-heal­ing and root cau­se identification.
Hyp­no­sis methods for streng­thening self-esteem and over­co­ming fears and trau­ma reactions.
Deep­ly rela­xing trance sta­tes, bene­fi­ci­al for the body and the ner­vous sys­tem and psyche.
Testimonials:
Jochen
Johan­nes hat uns/​mich in einer Paar­the­ra­pie in einer Onlin­ever­si­on beglei­tet und hat durch sei­ne ein­fühl­sa­me Arbeit geschlos­se­ne Türen geöff­net, sodass mei­ne Frau und ich durch sei­ne Arbeit wie­der eine Gesprächs­ebe­ne gefun­den haben. Johan­nes ver­steht sei­ne Arbeit auch in Video­kon­fe­ren­zen sehr gut, die Umset­zung hat uns sehr gefal­len. Johan­nes ist als Paar­the­ra­peut sehr zu empfehlen!
Jana
Ich habe mich in der Paar­the­ra­pie-Beglei­tung durch Johan­nes v. Gwin­ner sehr wohl und ange­hört gefühlt und ihn als sehr prä­sent und kon­stant zuge­wandt erlebt, was mich direkt ein­ge­la­den hat (ohne sozu­sa­gen eine "Warm­lauf­pha­se" zu benö­ti­gen), mich zu öff­nen und mit mei­nem Inne­ren zu zei­gen und "dem, was — wenn auch in mei­ner Trance — ist".
Ich habe Johan­nes auch als sehr kon­stant in sei­ner Neutralität/"Unparteilichkeit" erlebt, er war uns bei­den gegen­über offen und aufmerksam.
Ich habe mich sehr ver­stan­den gefühlt, das hat gut getan.
Auch habe ich mich in unse­rer Drei­er-Kon­stel­la­ti­on direkt ver­traut gefühlt.
Vie­len lie­ben Dank dafür!
Es war für mich ins­ge­samt, vom "Paar-The­ra­pie-Set­ting" her, ein stim­mi­ges und flüs­si­ges Gefühl.
Vereinbaren Sie einen unverbindlichen Beratungstermin
Ich bera­te Sie indi­vi­du­ell und unver­bind­lich unter 030 54907420 oder per Mail: office@johannes-gwinner.com
Hin­ter­las­sen Sie unten ihre Kon­takt­da­ten, ich mel­de mich ger­ne bei Ihnen.
Buchen Sie einen kos­ten­lo­sen Bera­tungs­ter­min online hier:
Hier online eine kostenlose Beratung buchen, ca. 15 Min
Sie wer­den zum online Dienst Calend­ly wei­ter­ge­lei­tet, wo Sie ein Datum und eine Uhr­zeit aus­wäh­len kön­nen. Sie erhal­ten eine E‑Mail Erin­ne­rung und auch die Mög­lich­keit, Ter­mi­ne zu ändern oder zu stornieren.
Hier online einen Paartherapie-Termin buchen
Sie wer­den zum online Dienst Calend­ly wei­ter­ge­lei­tet, s.o.
Hier online einen Paartherapie-Termin buchen mit Bezahlfunktion
Sie wer­den zum online Dienst Calend­ly wei­ter­ge­lei­tet, s.o.
Neue Jakobstra­ße 1–3
10179 Ber­lin (Mit­te)
(Klin­gel: Kör­per­raum Mit­te, 2. OG links)
Telefon — Mail
+49 30 54907420
office@johannes-gwinner.com